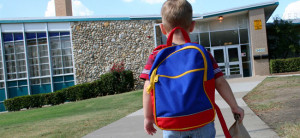 A Mum and Dad are at the school gates, watching their little darling taking his first steps into the playground. Will he be confident, introducing himself to the other children and quickly making friends? Will their hearts break, as he cowers away from the huge expanse of playground, his eyes brimming with terrified tears? Or will he charge in, all guns blazing, and start a fight, having to be pulled off the mewling form of the first of a lifetime's victims?
We had planned the introduction of Dick to the world of duckdom, (duckhood?) as meticulously as we could, and I had the blog entry virtually mapped out in my mind. We would take him back to whence he came, and introduce him to the duck enclosure, hovering solicitously, in case the experience was overwhelming for him. If he took to duckitude like the proverbial to water, we would wipe away a tear of relief, and walk away, hand in hand, to the strains of Geoff crooning Born Free. If we were very fortunate, we would capture the moment on video, and post it on every social media site we could find, edited to include artistic shots of backlit cow parsley, Dick's head outlined against a majestic landscape (think Professor Brian Cox,) Dick and his first meeting with his love at first sight lady-love, and the aforementioned soundtrack.
If, for whatever reason, the first attempt did not go to plan, we would bring him back home, and try again when he had recovered from the trauma. It all seemed so simple.
"Don't worry – he'll be fine," said Geoff.
"Yes, of course he will," I replied.
For attempt number one, we loaded Dick, Poppy, the camera, a spare nappy and ourselves into the car. Dick sat happily on the floor between the front and back seats, while Poppy watched him benevolently from above. Thus far, it was all going swimmingly well.
We pulled in to the drive of Jan and Rob's home, and were greeted by various dogs and humans. Poppy raced about happily, renewing acquaintances, and Dick did the rounds of the humans, being praised for his magnificent plumage and plumpness. (The plumage comments were fine. I was not so sure about the plumpness bit.)
A cup of tea was clearly required to put off the moment and calm our first-day-at-school jitters.  Obviously, we did not want the other, bigger ducks to have reason to ridicule and bully him, so I removed his nappy and harness, and gave his bottom a quick fluff to make him look like a normal duck. The mugs of tea were empty: there was no reason to delay further.
"Don't worry – he'll be fine," said Geoff.
"Yes, of course he will," I replied.
The duck enclosure is some distance down the hillside, which provided the opportunity for an encouraging pep talk on the way there.
"This is going to be fantastic, Dick. Just think what fun you can have doing duck stuff with all the other ducks. The Crispies and Dora are about your age, so you will be able to be part of their little gang." I hoped he was convinced. "Oh, and don't say anything about the nappy. Not that it's anything to be ashamed of, but you don't want to get teased, do you?"
I tailed off, aware that people were giving me funny looks.
Dick seemed perfectly comfortable, riding in my arms, flapping his big feet languorously every so often. Was he too pampered and effete to cope with the rigours of the outdoor life? I hoped not.
We walked into the duck enclosure, and because it is very large, I decided to hold onto him a little longer. I put him down nearer to the social hub, where various groups of ducks were engaging in conversation, walking about, eating, quacking and pooping. They seemed oblivious to Dick's presence, but moved rather pointedly away from the group of humans interrupting their pleasant afternoon.
Dick stood for a moment, and then stood for a moment more. After the third and fourth moments, we decided we had better move away from him and see what he would do. As it turned out, he just followed us and ignored the ducks. Presumably, he had no knowledge of his duckness, and preferred to hang out with his usual gang.
Several abortive attempts to introduce him to the other ducks later, we changed tactics. "Let's leave him in here for a bit, without us, and see how he does," Geoff suggested. "We can keep an eye on him, without him being able to see us."
Dick followed us to the gate, and sat there, honking forlornly as we walked back up the hill. The other ducks quacked at him, inviting him to go and make their acquaintance, but he was determined to wait it out until we caved in. It took about two minutes.
"Ah well," we told ourselves, "It was only supposed to be a brief visit, to give him the idea."
Dick wore his nappy with pride and a certain air of satisfaction as we drove home.
After discussions, Jan said she would move Dora and the Crispies to a smaller area, where Dick could be introduced to them in relative peace and security. This would fit neatly into the amount of time we had before our upcoming trip to the UK, and give us time to try to wean Dick off our company. We started leaving him up on the roof terrace after breakfast, to let him amuse himself for an hour or two. Each time I went to fetch him, he appeared from behind one of the large flower pots, chortling quietly and eager to be picked up and carried downstairs. He still loved his cuddles, and wanted to be near me.
I moved his big water bowl upstairs so he could swim in it and splash about unsupervised. Listening to the water cascading onto the street below, I wondered how much this was just going to upset the neighbours, without helping his education at all. I gritted my figurative teeth (my real ones are too fragile to risk it) and told myself that I had to be cruel to be kind.
"Don't worry – he'll be fine," said Geoff.
"Yes, of course he will," I replied.
The big day arrived. Jan had suggested that we introduce Dick to the others at dusk. The idea was that they would be half asleep, and would hardly notice. By the next morning, their natural dippiness would mean they wouldn't remember how many of them there should be. It was worth a try. We decided to put a ring on Dick's leg, so that if he did integrate beautifully, at least I would be able to tell which duck had forgotten me. He lay on my lap, disrupting my efforts by flapping his feet about, but with only minimal delay, he was soon sporting a rather fetching cable tie ring. Then he stood beautifully still, tipping his bottom up so I could put his nappy on, and we were ready to go. We grabbed the camera again, in case there was a heart-warming Born Free moment to be captured, and off we went.
Dick flapped down the road to the car, almost tripping over himself in his eagerness to keep up with his rather oddball flock. I was reminded again of a favourite old poem about a family's Sunday afternoon excursions: "and every Sunday, after three, this strange procession you would see, my dear Papa, Mama and me, the poodle and the pug." We did not have a poodle or a pug, but the lovely dog of the blog and Dick van Duck were more than enough for re-enactment purposes.
By the time we reached our destination, the sun was sinking rapidly, so we decided against delaying for refreshments. I whipped Dick's nappy off, fluffed up his bottom, and put him on the ground.
"Let's go!" I cried, a cross between an over-enthusiastic Head Girl and an Enid Blyton character. We set off down the hill, Jan, Poppy, Geoff, Dick and I. The other dogs wisely decided to stay behind with Rob.
Dick waddled confidently after Jan, Poppy and Geoff, while I brought up the rear, admiring his plucky spirit and wondering if I had time to get the camera out. I didn't, and we were at the gates of the enclosure in no time at all. Inside, cordoned off in a smaller pen, was a little duck house, comfortably carpeted with clean straw. Apparently, Dora was already inside, and the Crispies had evaded capture and were still on the loose in the larger enclosure. In one corner of the cosy pen, filled with invitingly clear water, was a pristinely new version of Dick's swimming bowl.
It was the work of a moment to pick him up and deposit him in the bowl. He sat there, gently paddling his feet, serenely looking out through the bars of the pen. There was no forlorn honking, no struggle to get back to us, no sign of any distress  (except for when he tried to get out of the bowl and got wedged between it and the bars of the pen, but that was a minor glitch, only worth mentioning because I am scrupulously honest.)
Geoff put Dick's tatty old blue swimming bowl in the opposite corner and filled it up. "His and Hers swimming facilities for Dick and Dora," we quipped gaily. There seemed to be nothing more to be done, so we walked decisively away, closing the enclosure door behind us.
By now, the sun had almost disappeared behind the mountain opposite. Twilight softened the outlines of the olive trees against the pinks and reds of the sunset on the clouds. We walked back up the track, placing our feet carefully to avoid tripping on the uneven ground. Geoff seemed unusually preoccupied. I felt his hand feeling for my hand, and gave it a squeeze.
"Don't worry – he'll be fine," I said.
"Yes, of course he will," he replied