Our shiny new septic tank  was the only requirement we had to fulfil before we could move onto the next step in our house restoration, and we had dealt with that several weeks ago.
The election of a new town council, and the subsequent wait for the new regime to have a council meeting were cause for the delay in processing the paperwork. Emails and phone calls back and forth between ourselves and our solicitor, and a trip to the Town Hall had elicited various promises and expected dates, which came and went. Finally, we received an email from Ramon:
GOOD AFTERNOON:
HAVE WHAT PRICE OS Costs AFO, it is quite cheap, they are only 210 EUROS. MONDAY AS I SAY YOU HAVE TO PAY.
GIVE ME MONDAY TO PAY THE BILL.
MONDAY I SAY THE STEPS TO START WORK
A GREETING
Things were looking positive, if a little garbled by the magical workings of an interweb translating pixie.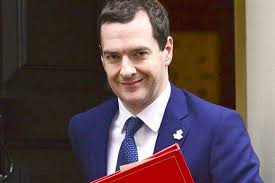 I had a terrible night on Sunday. The thermometer was stubbornly hovering around thirty degrees, my beloved was sleeping noisily, stubbornly hovering around my side of the bed, but the real problem was that Monday was going to be A Big Day.
My fitful sleep was filled with disturbing dreams. Something important was missing. The house was in the wrong place. I was engaged to George Osborne. My passport had a photograph of Charles Bronson where mine should have been.
We have given up on alarm clocks, generally speaking, but we had decided not to rely on the canine contingent waking us up. It was a relief when the alarm went off.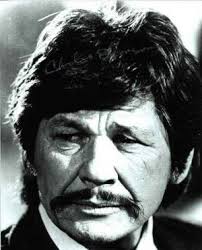 Breakfast was a slightly hurried affair. We knocked back our fruit and yoghurt, eschewed toast or cereal and only had one cup of tea. Those who know me will realise that the 'one cup of tea' is an indicator of just how big a day Monday was.
AFO, or Asimilado a Fuera de Ordenación, is the legal adoption of the house into the fold. As it is built on land that is designated 'rural,' outside of the village boundaries, we have to jump through a few hoops to make sure that it officially exists as a legal building. Then we can apply for permission to do the necessary work to make it habitable.
If we had understood Ramon's email, we could collect the AFO paperwork on Monday, and then we would be able to apply for building permission. He did not seem willing to tell us exactly what documents we should take until we had already made the fifty kilometre trip, so we gathered together everything we could lay our hands on.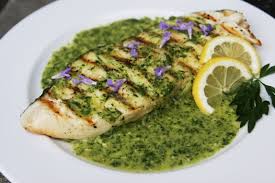 Armed with passports, photocopies of passports, the builder's quote for the work, a printout of our plans for the house, receipts for the work on the Fosa Séptica, school reports from 1960 to 1978, character references from employers and a minister of religion and a rather good recipe for halibut in crème de menthe, we loaded ourselves and the dogs into the car and set off for Cantoria.
The new section of motorway, which had its opening ceremony back in April, was newly open. We drove along it, enjoying the lovely scenery of the Almanzora valley. Not only did the new road cut ten minutes off the journey, but it also saved us going through the trading estates of the nearby large town. It seemed to be a sign that good things ahead were finally becoming good things here and now.
The thermometer in the next village to ours read forty-two degrees as we drove through at 9:45am. Fortunately, the air con in the car was working fairly well, and the dogs seemed reasonably comfortable. We stopped off at the house to leave them to snooze in the barn and reached Ramon's office at only a few minutes after 10am. We congratulated ourselves on our Spanish punctuality, which was rather unfair, as most of the professionals we have dealt with have been spot on time or even early for appointments.
This was our first time working without the safety net of our lovely interpreter, who was otherwise occupied that morning. Fortunately, Ramon was happy to speak slowly and repeat himself often enough for us to understand him. We probably missed various nuances, but we more or less managed.
We were to go to the bank opposite the Town Hall and transfer the money for the AFO. Ramon wrote down the account details and payment reference we should ask the bank to use. Armed with the bank slip, we had to go and see the bald guy in the Town Hall. It is amazing what sign language and gestures can do!
Once we had the AFO, we had to go to the second floor and see the chap who deals with building permissions. We had met him briefly when we were first looking into buying the house, so we knew who we were looking for. We set off, clutching the piece of paper with the instructions.
The bank was pleasantly empty, so we soon had the transfer slip. We darted from the cool of the bank, across the blisteringly hot road and into the Town Hall. While we were waiting for AFOman to produce our certificate, Ramon arrived.
We had not been expecting him, but his presence certainly helped. AFO in hand, we followed him up to the second floor. I pulled out my folder of documents, while Ramon explained who we were, which building we were talking about and arranged to go out for a coffee some time.
"So what do they need?" he asked. I proffered the quote from the builder. The two of them continued their rapid conversation, pausing only to check that the quote was from the builder we are going to use.
I was struggling to keep up with them, but had a feeling that offering our plan might be a good idea.
"We have this plan, if you want it," I said. They seemed to understand my terrible Spanish.
They looked at the plan, Building Permission guy compared it to the quote, pointed out that we needed to remove the lines that mentioned the Fosa Séptica, and said we just needed the relevant form for minor building works, and then we could submit our application. All being well, he said, we would have our permission in a week or so.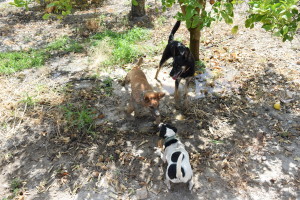 More pleasantries were exchanged, we expressed our thanks, and then we followed Ramon to the photocopier, where he took copies of everything except the quote. Apparently, simply crossing out the lines for the septic tank, or using Tippex are not acceptable. We agreed to ask the builder to send a revised quote, so that Ramon could submit our application for us.
It really had been very straightforward. We thanked Ramon very much, said our goodbyes and scuttled back to the car, like cockroaches in search of a skirting board.
The rest of the day passed very pleasantly. The dogs found a puddle where water was leaking in next-door's lemon grove. They splashed and wallowed until we had three mud-coloured dogs instead of our usual black, brown and white ones.
Our fabulous neighbours came up trumps with cold drinks and the loan of a swimsuit for Geoff, who was suffering with the heat. We sat and chatted while the dogs dried out under the table and Geoff took a dip in their pool.
We had arranged to meet the electrician who had brought our meter up to code, so that we could pay him. Ramon arrived slightly before him, with a sheaf of electricity-related paperwork. It was a similar deal to getting the water company account transferred into our names, so I just supplied the pen and did not even offer to sign anything. Utility bills are a man thing in rural Andalucia!
We drove home, buoyed up by the knowledge that real progress had been made. In a couple of weeks we may, with a following wind, have all the utilities in our name and Jose Manuel and his team working on the house.
Vamos a ver, as the Spanish say. We shall see!